Control and customize the reading experience with the Viewer toolbar.
Tip: To open the toolbar, tap the center area of the page.
Read a chapter
You can turn or zoom pages by typical gestures like swiping, tapping and pinching the screen.
Use other gestures and controls to navigate as follows:
Go to a specific page:

Tap the page and move the slider at the bottom of the screen left or right. In vertical scrolling mode, move the slider on the right side up or down.
Go to a specific chapter: Tap the center of the page to show the toolbar, tap next to the chapter title, then choose the chapter you want to open in the list.
Close Viewer:

Tap the center of the page to show the toolbar, then tap

.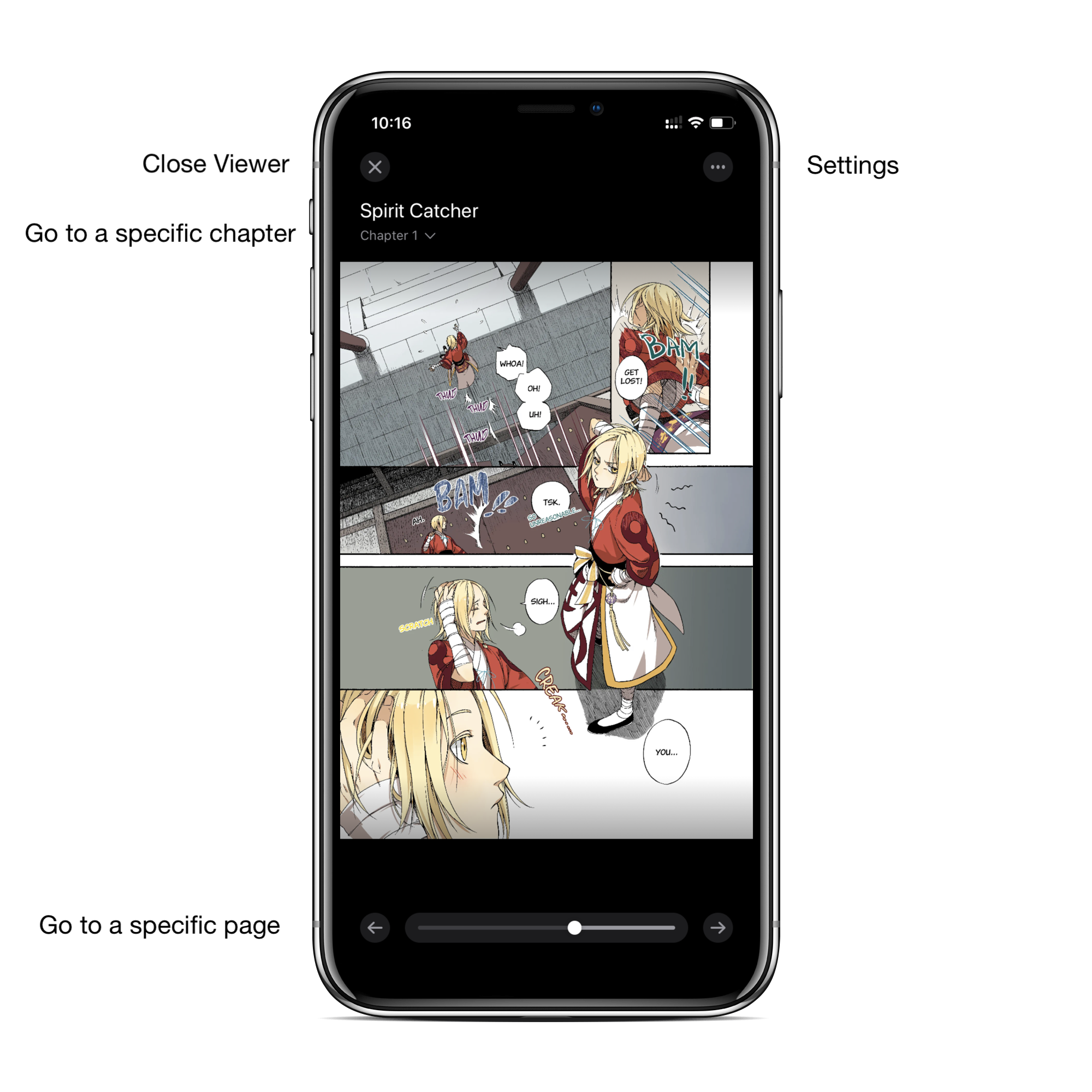 Viewer settings
To change how the pages are displayed, tap the page, tap

, then do any of the following:
Change the reading mode: Choose between Horizontal or Vertical. (not available for webtoon titles)
Lock or unlock rotation: Turn Keep Rotation on to lock the device's rotation
Adjust the screen brightness: Turn Custom Brightness on to manually adjust the brightness level, then drag the slider left or right.
Turn Smart Magnify on: Automatically scale up pages to remove any redundant borders and maximize the reading area. (available for selected titles)
Add or remove the title from Library: Tap the reading list options.