Coins are used to unlock exclusive chapters and directly support creators in the app.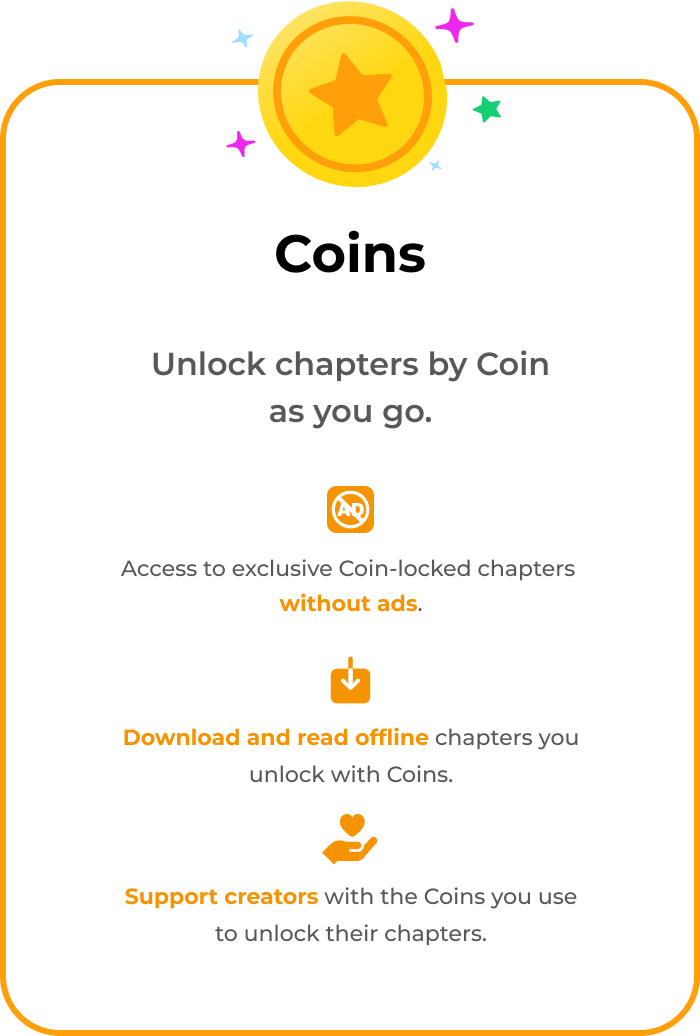 Learn more about how you can unlock all content on INKR Comics
How to get Coins
Coin Shop
To open the Coin Shop, tap

in the top bar then tap
next to your Coin Wallet.
There are different coin bundles available for you to choose from. Coin purchases are handled by Apple App Store and Google Play via in-app purchase.
You can also trade for Coins with Ink.
Special offers for INKR Extra subscribers
At the moment, there are limited offers for INKR Extra subscribers to buy bundles of coins and subscription months at a discount rate. To check out the offers, open the Coin Shop, and look for Limited Offers for Subscribers.
How to use Coins
You can use Coins to unlock chapters and download them to your device.