Do I need to create an account to purchase and use Coins?
You don't need an account to purchase and use Coins. Your Coin wallet still reflects the number of Coins you have, but you'll not be able to see your Coin Transaction History without an account.
Therefore, it's advised to sign in to keep your Coins safe and accessible across multiple devices.
Are Coins transferrable between iOS and Android?
Yes, you have the same Coin wallet on the iOS app and Android app. Your Coin purchase and usage are reflected immediately on both platforms.
I accidentally used coins to unlock chapters
Coins used to unlock chapters are considered final, and cannot be returned or exchanged.
Where can I check my Coins transaction?
In the app, go to your Account tab > Coins Shop > "..." button in the upper right corner > View Coin Transaction History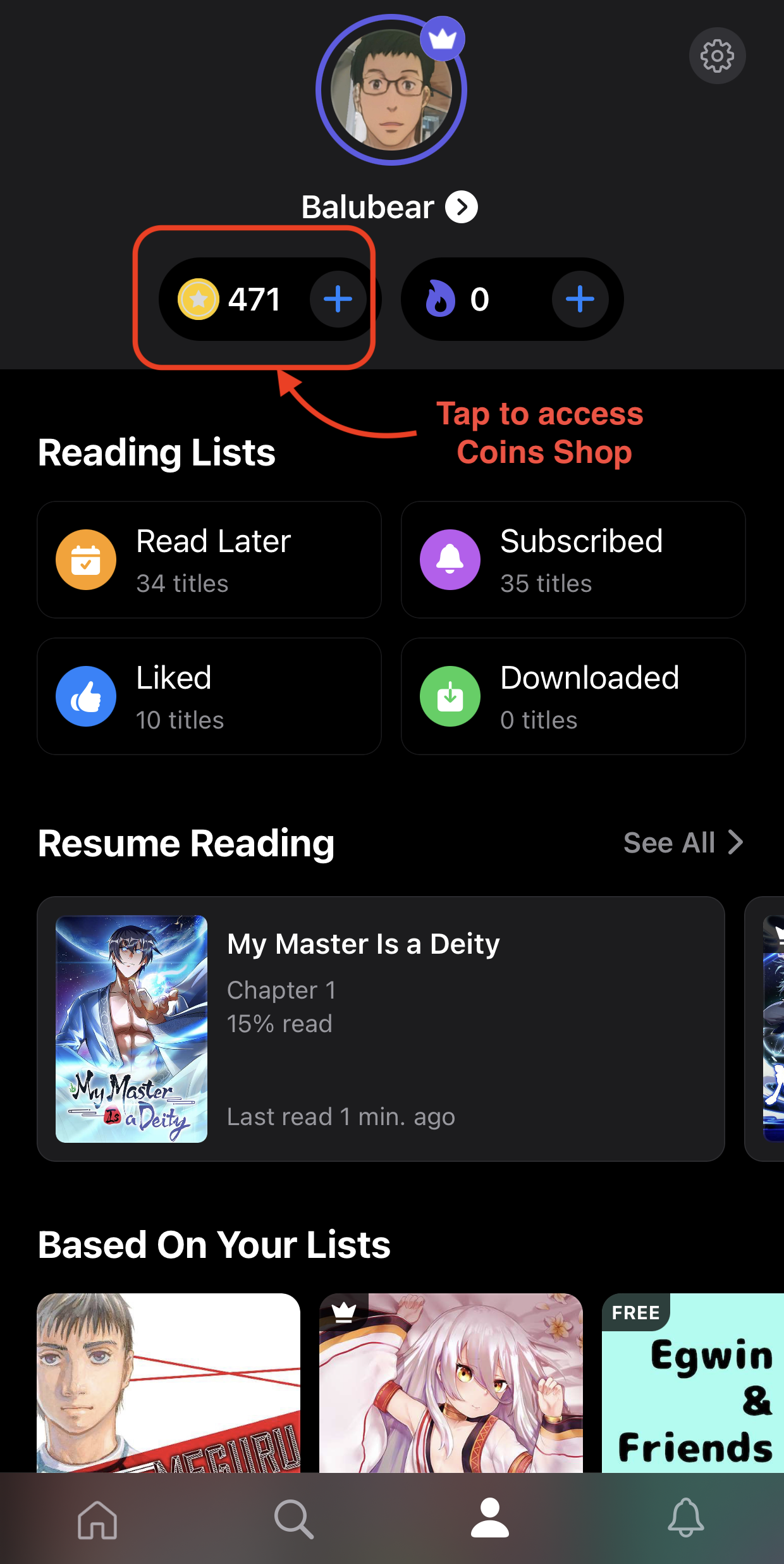 Can I have a refund for the coins I purchased?
Coin purchases are processed by the Apple App Store (on iOS) and Google Play (on Android), so if there's a problem with a purchase or payment, both companies have support systems to handle refund requests:
What happens when chapters I unlock with Coins get removed from sales?
You can always access chapters you unlocked with coins even when the title is removed from sales. To access, go to that title's title info page.


I have a different problem with Coins
Please reach out to our Support team. To receive help as quickly as possible, please make sure that you are using the email address that's associated with your INKR Comics account.