Obsolete - new article is here
----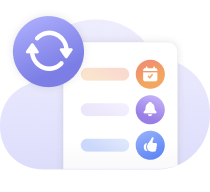 Having an account lets you enjoy many INKR Comics exclusive features.
Organize your reading with Library: Like and add as many titles as you want to different reading lists. Your activity is fully private.
Get personalized recommendations: Receive recommendations tailored to your interests right on your Home screen.
Get real-time new chapter updates: Subscribe to titles and get notified when there are new chapters released.
Sync your data across devices: Access your data and continue reading where you left off on any device.
Join challenges and earn Ink: Trade Ink for INKR Extra Pass or Coins to access premium content.
Comment on comics you love: Share your opinions and discuss with other fellow readers.